Symbol of beauty and seduction, the Hibiscus flower contains many valuable attributes like a significant amount of antioxidants, refreshing, toning, exfoliating, moisturizing and more… making this incredible flower a valuable asset.
Consumed for millennia in West Africa or Egypt, its health benefits are numerous. Not only is it excellent in preventing hypertension, but it is also one of the most effective antioxidants in the world!
>> Discover YOUTH : super antioxidant tea with authentic Hibiscus Sabdariffa from Egypt
A study on Hibiscus tea and its antioxidant power
In 2010, researchers from the University of Oslo published in the Nutrition Journal the results of a study conducted on the antioxidant qualities of 283 drinks. To everyone's surprise, it's not the green tea that has reaped the laurels, but the hibiscus flowers tea (also called "bissap" in Africa)!
Calculated in millimoles, the density of antioxidant molecules reaches 132 mmol/100g against 100 mmol/100g for green tea matcha.
   Red Wine: 38 mmol/100 g

   Grape juice: 39 mmol/100 g

   Coffee espresso: 40 mmol/100 g

   Green tea Matcha: 100 mmol/100 g

   Hibiscus flowers tea: 132 mmol/100 g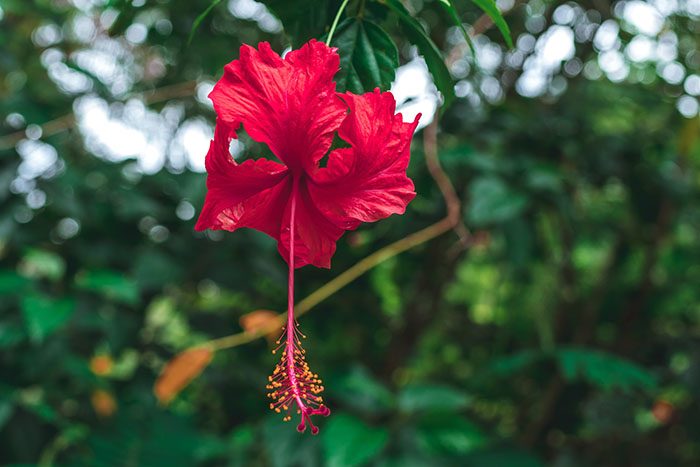 The virtues of Hibiscus
Many studies have demonstrated the health benefits of regular Hibiscus consumption leads to prevention of Hypertension. Researchers at Tufts University in Boston conducted a study of 65 people with tension problems. The study thus proved the role of regulator of blood pressure that the infusion of Hibiscus flower can play on these people.
Its high concentration of Vitamin C also makes Hibiscus tea a significant source of energy. In case of fatigue, this is an excellent and stimulating remedy.
Taiwanese researchers also demonstrated in 2009 the anti-inflammatory abilities of Hibiscus. Inflammation of the airways and stomach upset can thus be regulated via consumption of Hibiscus infused in a beverage.
Finally, it is a mild diuretic, which helps relieve the digestive system.
Did you know? Hibiscus Syriacus is the national flower of South Korea, called Eternity Flower (Mugunghwa in Korean), which illustrates the voluntary and modest spirit of the Korean people.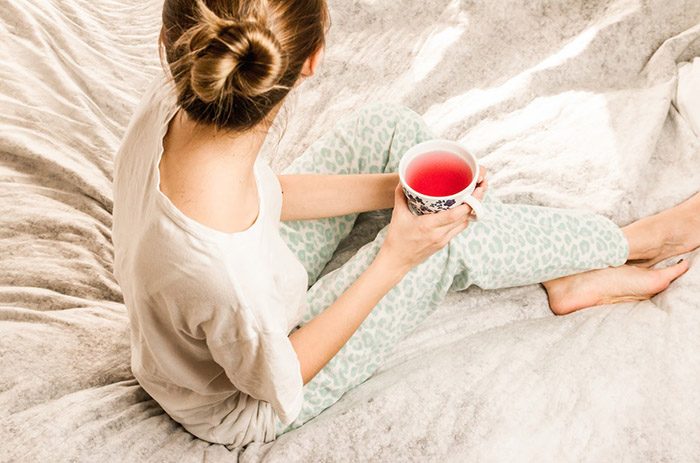 As you can see, consuming Hibiscus as a drink can be very beneficial for your overall well-being.
This dried flower, when infused into the water, allows one to obtain a slightly acidulous drink. We use this 100% natural recipe to bring Youth, our super antioxidant tea, to life so that you can enjoy all the benefits of Hibiscus.
Our products with Hibiscus flower :