You thought that a face oil was reserved for dry skin? Think again, your oily skin can enjoy the fabulous benefits of vegetable oils, if they are adapted and non-comedogenic
While some oils are obviously prescribed because they aggravate the production of sebum, others regulate it perfectly and are able to restore the complex balance of your skin. Their powerful natural assets are very useful for fighting skin problems.
Contrary to what one might think, vegetable oil and oily skin are more than compatible.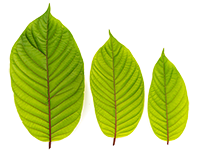 Understanding the problem of oily skin
When the skin is healthy, the epidermis acts as an immune defense organ that protects you from external aggressions. It is immediately visible in the daylight: it is smooth, supple, soft, it radiates and captures the light well.
Composed of 70% water, the skin needs to be constantly hydrated. When its hydration rate is optimal, it is able to fight the daily imbalances by itself.
But when it lacks water, it quickly becomes a reflection of your lifestyle: alcohol, tobacco, lack of sleep, too rich or too fatty food and other excesses … irregularities appear, and if you have a delicate, oily skin and skin subject to imperfections, they may even worsen heavily.
>> See our article : Detox : 12 warning signs of toxin accumulation in your body
The use of cosmetic products that are too abrasive and unsuitable is very often one of the main causes of pore occlusion. It is believed that cosmetic products will purify the skin by stripping it, but in reality, it aggravates the problem.
When your sebaceous glands are unbalanced, they produce excess sebum. Your skin is not able to absorb the excess sebum which cause the sebum to remain on the surface and clog pores. This prevent the hair follicle to exit the skin and the sebum solidifies and forms what we call a blackhead.
We then witness, helplessly, an accumulation of dead cells that oxidize, causing the appearance of irritation, redness, blackheads and pimples.
Oil rather than cream for oily, combination, acne-prone skin
Men and women regularly ask what is the best cream for oily skin. It's a well-kept secret: like many specialists, at The Potion Tree we believe in vegetable oils.
For us, the best "moisturiser" for oily skin is our Botanical Face Oil ! This non-comedogenic vegetable oil has balancing and soothing properties. Very penetrating, it has a dry touch, and is not greasy. These properties and qualities make it the perfect oil for oily and acne-prone skin.
Inside, you will find the best oils for oily and acne-prone skin: jojoba, macadamia, black cumin, hazelnut… boosted with tea tree, german chamomile oils, mulberry extract and vitamin E.
This fabulous synergy of natural oils will regulate the sebum while moisturizing the skin. It also treats and heals skin damaged and weakened by acne.
How do oils work on oily skin?
To get back a healthy epidermis, vegetable oils are a precious natural ally for oily skin.
Oily skin needs some sebo-regulating vegetable oils with depurative action to regulate it: in other words, some purifying oils that regulate secretions of sebum. The vegetable oils recommended for oily skin are light and penetrating, to avoid leaving a greasy film after application.
Paradoxically, to maintain good regulation of sebum production, you must give your skin a dose of "fat". The lipid contribution these oils offer will be enough so that your skin doesn't have to produce more sebum during the day.
To apply the treatment, it's easy: 
In the evening, at the exit of the shower, drop a few drops of Botanical Face Oil in the palm of the hand, warm it up and then, massage the face with light circular movements (too much manipulation of oily skin and tissues increases sebum production, so have a light hand).
The oils will maintain hydration longer, penetrate deep into the epidermis to heal and relieve it. The fatty acids adapted to oily skin will regulate the sebum and relieve the skin of a heavy burden.
Sustainable results
At The Potion Tree, we believe in the fantastic powers of vegetable oils and we see them every day! They come from plants, and we are convinced that you can give them your skin thanks to their medicinal properties.
By adopting a natural oily care, your skin should quickly change its appearance. A cooler complexion, a healthier, less oily skin … Be patient, the skin takes a long time to adapt to this new respectful treatment.
For a complete, gentle and natural treatment of oily and acne-prone skin, The Botanical Face Oil for oily skin can be used with our Authentic floral water of 100% Pure NZ Lavender flowers as a toner, and our Spot Treatment Oil, a very concentrated elixir to apply on pimples.