Moon Time Tea includes 5 ingredients that help with menstrual pain, according to science :
Yarrow: Rich in flavonoids and azulene, yarrow is a plant with antispasmodic, anti-inflammatory and relaxing properties. By blocking the production of estrogen, yarrow relieves menstrual pain and stomach aches.
Chamomile: One of the benefits of this flower is that it greatly contributes to reducing digestive disorders. This is particularly useful during the menstrual period. Indeed, many people are confronted with digestive disorders the days preceding their period or during the menstrual flow.
In addition to these benefits that chamomile provides, it is also recommended for cramps, whether of digestive or uterine origin.
Raspberry leaf: Raspberry leaves are essential to fight against menstrual cramps and stomach aches. They are packed with fragarine and flavonoids. These are known to reduce the contractions of the muscles of the uterus.
Lemon balm: lemon balm is particularly effective in combating anxiety and stress. It soothes changing moods, irritability, or anxiety. Very useful when you know that many people are confronted with these symptoms as they approach menstruation. It is a plant that has been used since ancient times. It is also antispasmodic, which reduces uterine contractions and menstrual pain.
Ginger root: Because it has anti-inflammatory and pain-relieving properties, it may help with both pain and bloating. A study showed that ginger powder was as effective as anti-inflammatory medication (mefenamic acid and ibuprofen) in relieving symptoms of dysmenorrhea (menstrual pain).
How to prepare your tea for menstrual pain
1 tbsp of Moon time tea leaves for a large mug

Boil water

Put your Moon Time tea in your tea ball or in an empty tea bag

Pour boiling water, add strainer

Leave to infuse for 6-8 minutes

To sweeten the herbal taste, you can add a little honey to it.
Drink 3 cups a day during your period.
Important notes:
Plants are great natural alternatives to drugs to relieve menstruation and the discomforts that can be encountered throughout the cycle. 
Of course, a cup of tea will not be enough to make disabling dysmenorrhea disappear. Besides, keep in mind that it is not normal to have pain during your period to the point that it disrupts your daily activities. If the pain is too intense, consult a health professional, it may be a condition such as endometriosis or more simply a hormonal imbalance, etc. It is important to consult your GP about it.
Scientific references :
https://www.ncbi.nlm.nih.gov/pmc/articles/PMC6447884/
https://pubmed.ncbi.nlm.nih.gov/26238568/
https://pubmed.ncbi.nlm.nih.gov/20220111/
https://pubmed.ncbi.nlm.nih.gov/31151279/
https://pubmed.ncbi.nlm.nih.gov/26177393/
https://pubmed.ncbi.nlm.nih.gov/30545531/
https://pubmed.ncbi.nlm.nih.gov/32322432/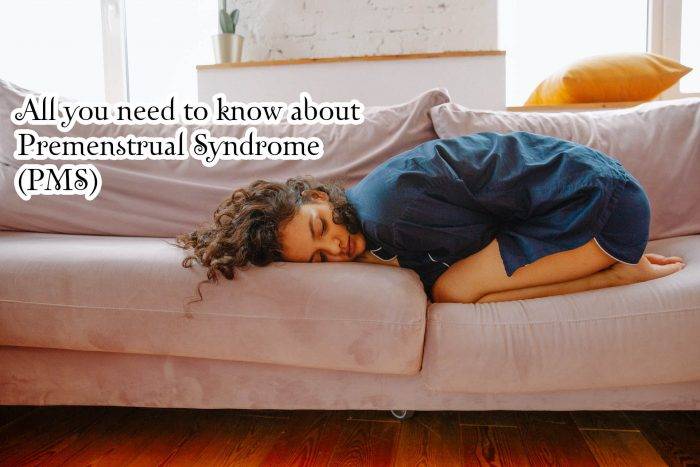 Premenstrual syndrome, or PMS, is a condition characterised by mood and behavior changes, physical health, and behavior that develop between ovulation and the start of your period, and last until a few days after your period begins. These symptoms typically show up consistently each month and can have some impact [...]
Read the article