Hemp oil is not as widely known as some other vegetable oils, but its benefits for the skin and hair are incredible!
Benefits of organic hemp oil:
Regenerating, revitalizing, anti-wrinkle: Rich in vitamin E (a natural antioxidant), hemp oil is an excellent anti-ageing remedy. Vitamin E assists with skin repair, helping the skin to fight against the signs of ageing. It's also very effective for chapped hands.
Moisturising, softening: The composition of hemp oil is similar to the natural lipids of your own skin, so it penetrates easily and moisturises quickly. It is packed with omega-3, 6 and 9 fatty acids, which help improve skin elasticity. Hemp oil can also be used in hair care. It helps to deeply moisturise dry hair, making it look shiny and supple.
Anti-inflammatory: Hemp oil's Omega 3 fatty acids provide important anti-inflammatory properties, helping to soothe skin irritations.
Soothing, calming: Omega-3 and Omega-6 fatty acids play a major role in the skin barrier function. Hemp oil helps to reduce redness and calm skin.
How to use hemp oil:
Apply few drops to the face as a serum in the evening.
Ideal as an aftershave and also for nourishing the hair and nails.
Discover all the possible uses of our hemp oil: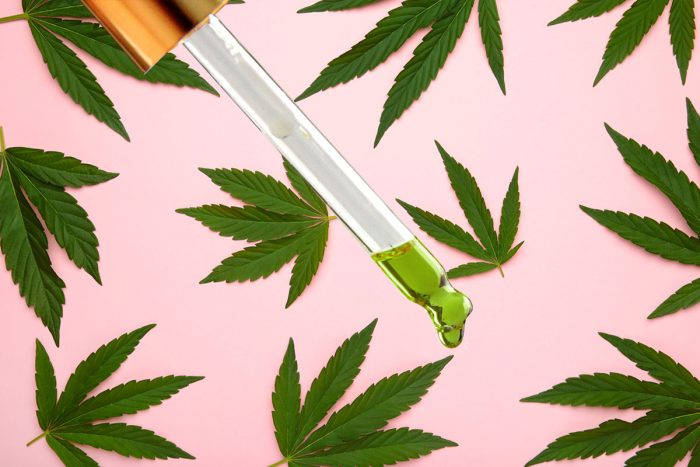 Hemp oil is rich in essential nutrients and fatty acids. Dark green in colour, hemp seed oil has a characteristic odour reminiscent of freshly-cut grass. The taste has pleasant notes of grass and hazelnut. Hemp is one of the first plants domesticated during the Neolithic period. Originating in Asia and [...]
Read this post