Why is Sencha one of the world's best green teas?
Sencha is often considered the "king of green tea". Of course, each green tea has remarkable virtues, but it is in Sencha that the many benefits of the tea plant are expressed in the most balanced and effective way.
Sencha is the most popular of green teas, and there are many grades which can affect the price and quality.
Sencha leaves are first steamed and then shaped. When steeped, the leaves produce a clear yellow/green tea with a sweet, grassy but slightly astringent flavour.
When it comes to health benefits, sencha outshines most other varieties of tea. Its prolonged exposure to the sun means that it is particularly rich in catechins, a powerful antioxidant. Catechins – and more specifically EGCGs – have been the subject of countless studies that have demonstrated their many positive effects on health.
Read our article: Green Tea: its incredible health benefits, backed by science
In addition, high-quality green tea contains a vast array of nutrients, including vitamins A, D, B and C, along with minerals such as Manganese, Zinc, and Chromium.
The making of Sencha 
Unlike other high-end tea varieties, such as Gyokuro, Kabusecha, or Tencha (base of Matcha), Sencha is not grown in the shade of the sun. It is instead fully exposed to the rays of the sun in the tea fields. Young and medium-sized leaves are usually harvested by machine and then quickly roasted. Roasting interrupts the natural fermentation process. 
When undergoing processing, Sencha leaves are exposed to water vapour for 10 to 30 seconds. The leaves are then sieved and dried with hot air. Finally, they are carefully rolled into the form of small green needles. This process allows the hatching of the cells of each leaf and also the preservation of their taste and medicinal properties. The final product is a combination of harvesting methods (including different parts of the tea tree), which maximises its incredible health properties. 
Related Blog Post :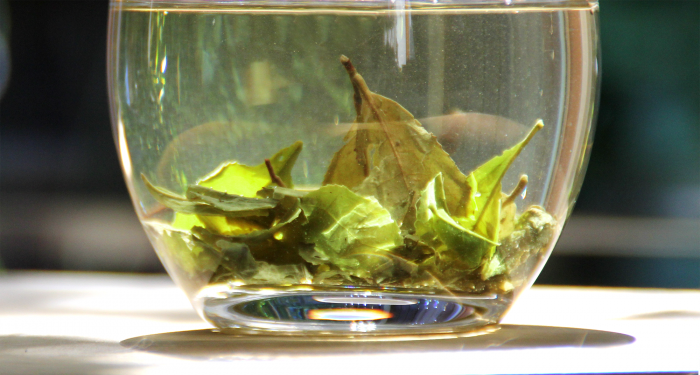 Fat-burner, energy-booster, detoxifier, cancer preventative – is there anything green tea can't do? No doubt you've heard that green tea is good for you. The health properties of Camellia sinensis have been known throughout East Asia for more than 5000 years. In fact, the Zen priest Eisai was one of [...]
Read more