An amazing source of natural antioxidants
Including hibiscus tea in your beauty and health routine is the secret to long-lasting youth!
In a 2010 study that revealed the antioxidant content of 283 drinks, hibiscus tea was shown to contain up to four times the antioxidants of most everyday beverages.  
   Red Wine: 38 mmol/100 g

   Grape juice: 39 mmol/100 g

   Coffee Espresso: 40 mmol/100 g

   Green tea Matcha: 100 mmol/100 g

   Hibiscus flowers tea: 132 mmol/100 g
The beautiful hibiscus flower comes directly from Egypt where cultivated specimens are the richest in antioxidants.
Learn more about the benefits of Hibiscus : Hibiscus flower, a miracle antioxidant
A natural and scientifically proven way to reduce blood pressure
This flower is of great interest to medicine due to its wide range of beneficial substances. Its many powerful antioxidants include anthocyanins, flavones, flavonols, and phenolic acids.
According to a recent US study, 3 cups of 25cL of hibiscus infusion a day are enough to significantly lower blood pressure.
How to prepare your hibiscus tea:
Drink cold or with ice.
Infuse with a tea ball or our biodegradable empty tea bags.
1 tsp per cup and infuse for at least 10 minutes.
2 tbsp per bottle and infuse for at least 30 minutes.
The infusion time can be adjusted to your tastes. You can also infuse overnight in the fridge.
Delicious sweetened or unsweetened.
Related blog posts :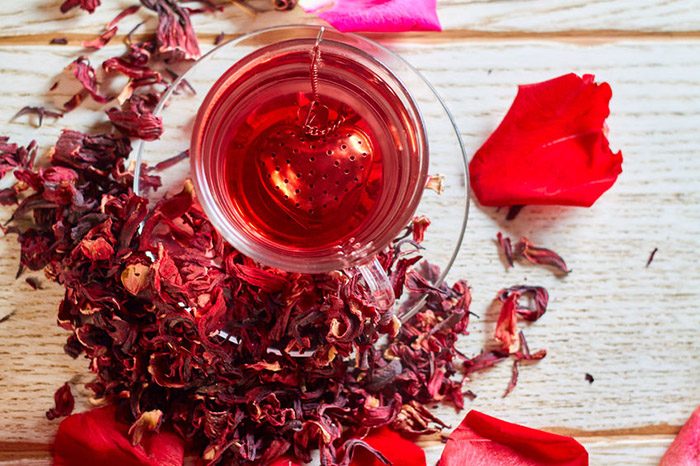 Symbol of beauty and seduction, the Hibiscus flower contains many valuable attributes like a significant [...]
1 Comment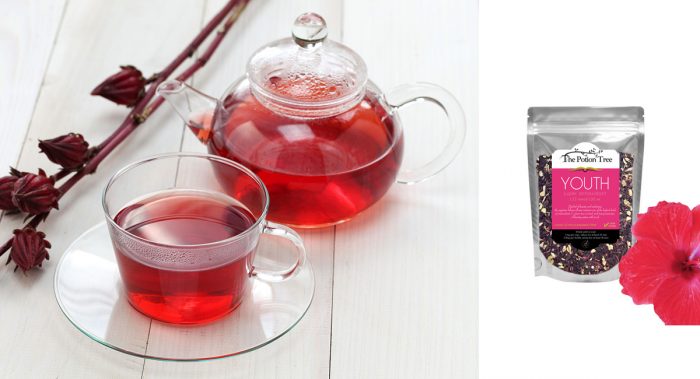 The more sophisticated the drugs become, the more medicine needs to return to its roots. [...]
1 Comment