Our Detox Teas are backed by science
find here the scientific references for each ingredients

When science meets
ancient herbal wisdom
People all over New Zealand are enjoying the benefits of the Potion Tree Detox Teas, as you can see by the fabulous reviews on our Facebook page.
Why are our teas so good? Simple: they're designed to work in synergy with your body. No miracles – just science and a long tradition of herbalism.
Our detox teas are made from the finest quality plants to gently enhance your body's natural detoxification systems. They help eliminate the excess waste that many of us don't even know we're carrying. 
Most importantly, our teas don't contain senna or any other laxatives.
Also read : What is a Detox ? How does it work ?
Please note that modern scientific research is yet to catch up with thousands of years of traditional herbal medicine. Not every aspect of every plant has been 'proven' by science; but every plant used by the Potion Tree has its roots in ancient wisdom. 
On this page, you will find references to scientific research on the plants in our teas.  
---
Scientific references
Detox Evening Purity - ingredients and their scientific studies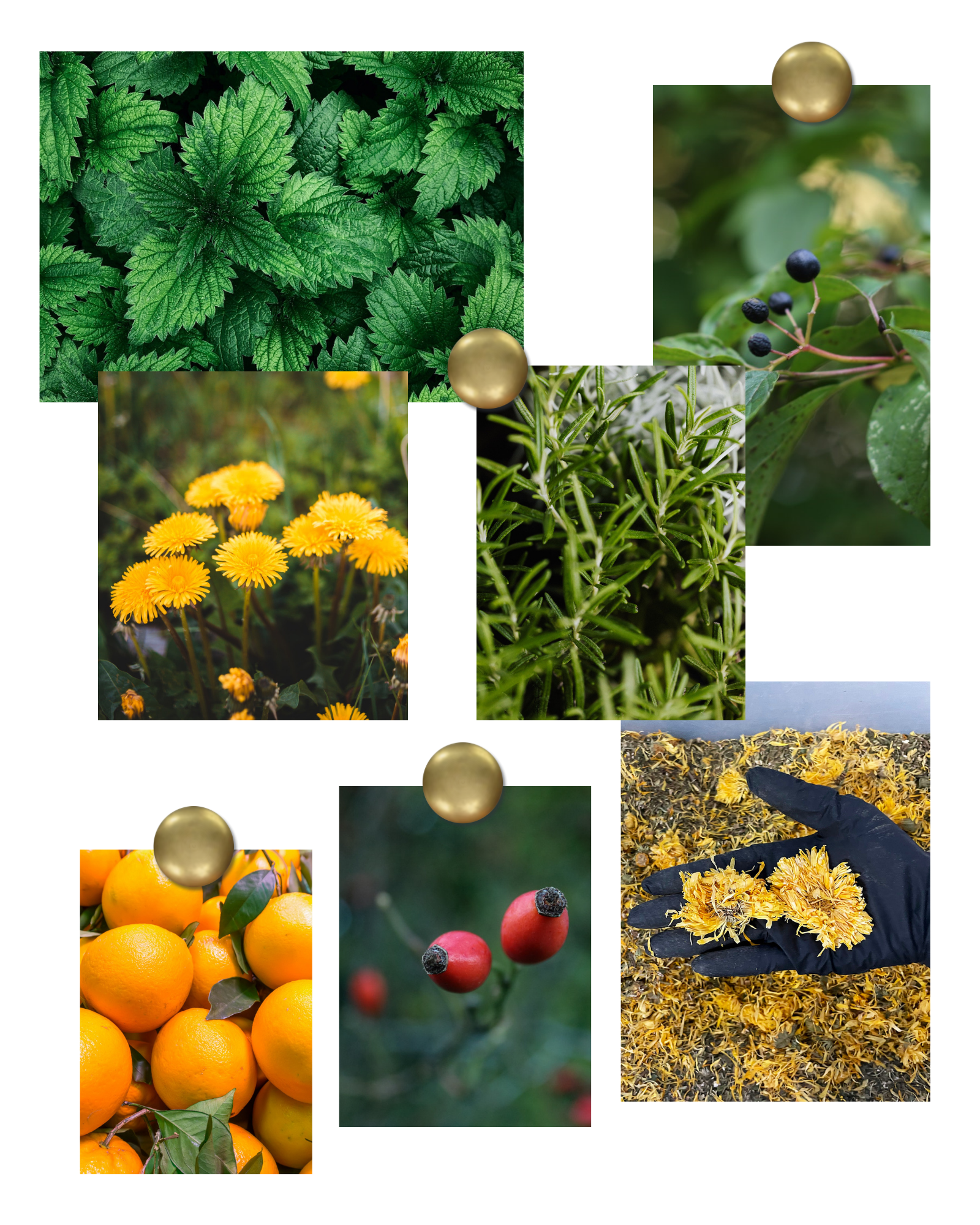 Dandelion

Highly nutritious, dandelion greens provide a substantial amount of several minerals, including iron, calcium, magnesium and potassium

https://nutritiondata.self.com/facts/vegetables-and-vegetable-products/2441/2

Supports the growth and maintenance of a healthy bacterial flora in your intestinal tract

Antioxidant, Dandelion contain high levels of the antioxidant beta-carotene, which is known to provide strong protection against cellular damage and oxidative stress

Rich in another category of antioxidants called polyphenols, which are found in the highest concentration in the flower but are present in the roots, leaves and stems as well

Helps Fight Inflammation

https://www.ncbi.nlm.nih.gov/pubmed/24447978

https://www.ncbi.nlm.nih.gov/pubmed/20673058/

May Aid Blood Sugar Control, chicoric and chlorogenic acid limited the digestion of starchy carbohydrate foods, which may also contribute to dandelion's potential ability to reduce blood sugar

Some of the bioactive compounds in dandelion may lower cholesterol, which may decrease heart disease risk.

https://www.ncbi.nlm.nih.gov/pubmed/23603008/

May Lower Blood Pressure, In Western medicine, diuretic medications are used to rid the body of excess fluid, which can lead to lowered blood pressure.

https://www.ncbi.nlm.nih.gov/pubmed/19678785

Dandelions have a protective effect on liver tissue in the presence of toxic substances and stress.

may reduce levels of excess fat stored in the liver and protect against oxidative stress in liver tissue

https://www.ncbi.nlm.nih.gov/pubmed/22424457

https://www.ncbi.nlm.nih.gov/pmc/articles/PMC5553762/

Dandelion and their bioactive components may support weight loss and maintenance

https://www.ncbi.nlm.nih.gov/pmc/articles/PMC4746997/

https://www.ncbi.nlm.nih.gov/pubmed/23603008/

One test-tube study revealed significantly reduced growth of cancerous cells that were treated with dandelion leaf extract

May Support Healthy Digestion and Treat Constipation

https://www.ncbi.nlm.nih.gov/pubmed/21453412

Boost Your Immune System, dandelion extract significantly reduced the ability of viruses to replicate ,

May Support Healthy Bones, Dandelion greens are a good source of calcium and vitamin K — both of which are associated with the prevention of bone loss

https://www.ncbi.nlm.nih.gov/pubmed/12905754

https://www.ncbi.nlm.nih.gov/pubmed/22609892
Detox Morning Purity - ingredients and their scientific studies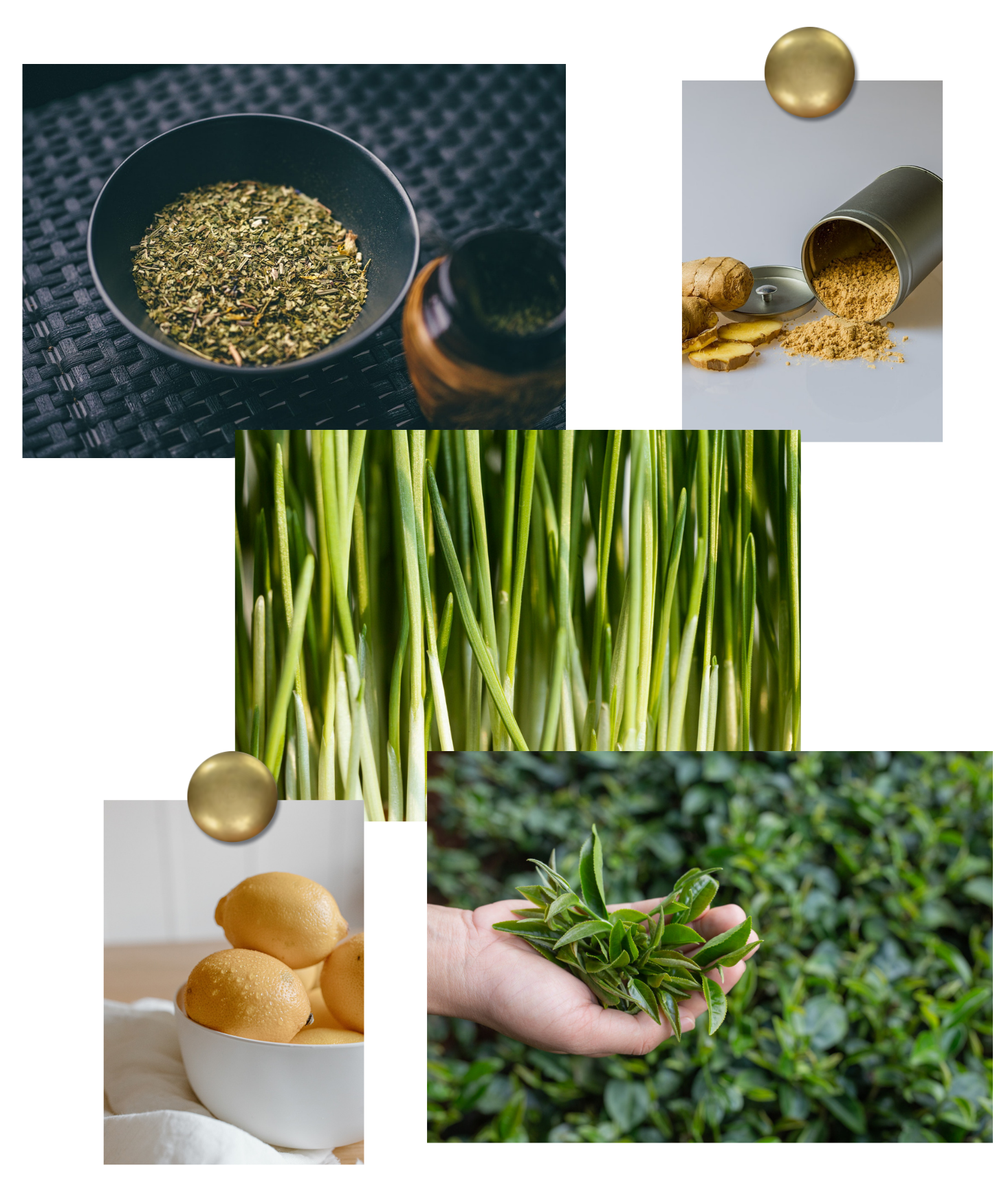 Ginger

Increases feelings of fullness and reduces hunger

Effective in managing obesity

Helps improve blood sugar control, reduce A1C, insulin, and triglycerides among people with type 2 diabetes

Anti inflammatory
Lemon

Rich in vitamin C

High in antioxidants

Lowers blood sugar while increasing good cholesterol