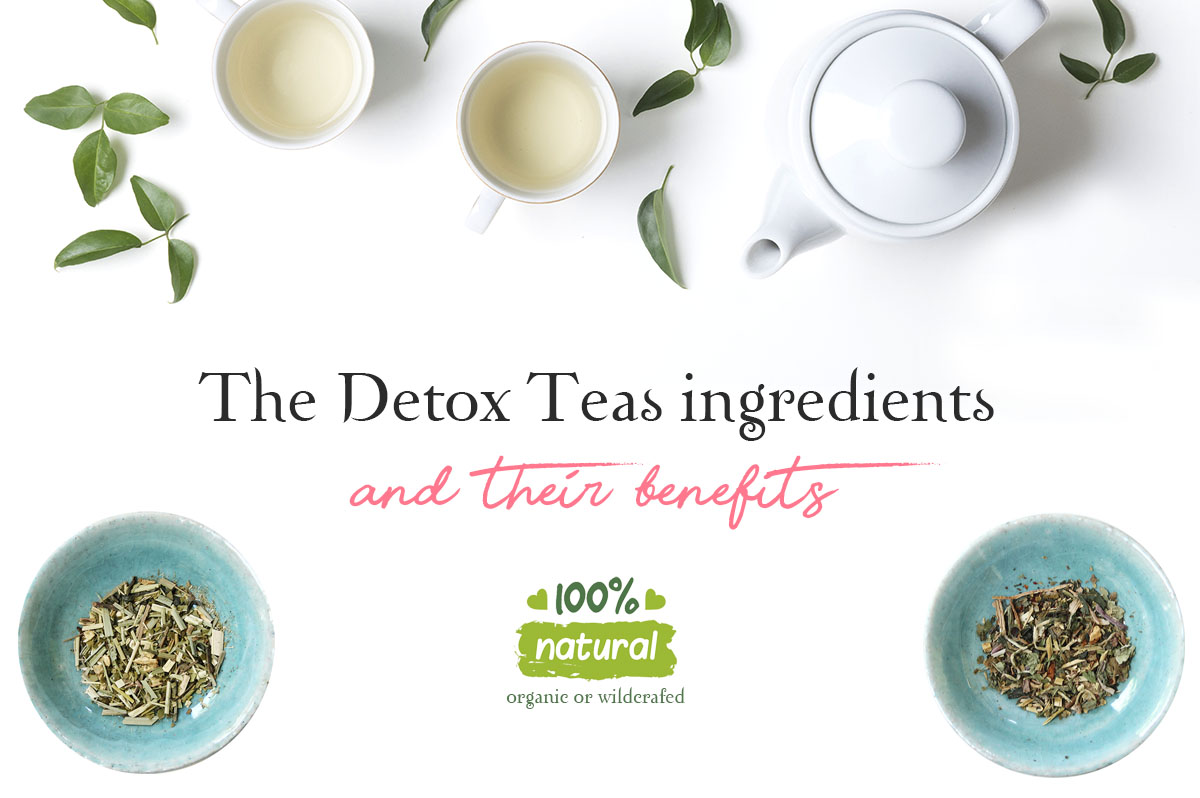 Let's DETOX !
The Potion Tree selects the best teas and herbs to create its active teas, they are 100% organic or wild crafted.
Our Detox teas are Senna free
All the following benefits are backed by science, but these plants have not waited for scientific research to be known for their benefits. These have been exploited by the various traditional medicines of the world for millennia.
They will enhance your body's natural detoxification system and help rejuvenate it !

DETOX
 Morning purity

purifying, energizing, antioxidant, draining
A healthful combination of Yerba Mate, Green Tea, Lemongrass, Ginger and real Lemon to boost metabolism and fat burning. Together they offer a delicious tasting and toning drink! You will quickly be hooked on its purifying taste in the morning. We recommend to drink Morning Detox as soon as you wake up, before any meal, to quickly eliminate waste from the night, and take full advantage of the benefits of the tea.

Yerba Mate: Powerful antioxidant; boosts energy and helps your body burn fat for fuel; anti-inflammatory; helps to reduce blood sugar levels and protect against complications associated with diabetes; helps to reduce cholesterol levels and protect against heart disease boosts metabolism; promotes satiety; fights fatigue and weight gain; supports digestion.
Green tea: speeds fat-burning, especially belly fat; boosts metabolism and energy; may reduce the risk of developing cardiovascular disease, diabetes and certain cancers; reduces bad breath.
See the exact numbers found by science in our blog post : Green tea : its incredible benefits, backed by science
Lemongrass: Antioxidant; promotes healthy digestion; diuretic (helps in flushing out excess fluid and sodium); boosts red blood cell count.
Ginger: Reduces hunger and improves satiety; supports weight-loss aid efforts; improves blood sugar control, anti-inflammatory.
Lemon: Rich in vitamin C and antioxidants; helps to balance blood sugar while boosting levels of HDL (good) cholesterol; alkalizing; supports liver purification.
---
Our Detox Morning tea is proudly senna-free

DETOX Evening Purity

purify, soothe, cleanse, flush
This unique blend of seven plants and fruits is to be drunk from 4 pm until bedtime. Designed for nighttime detoxification, these ingredients actively support the work of the liver, kidneys and skin, and also blood sugar regulation.
You can expect fewer sugar cravings, less bloating, clearer skin, and greater motivation to maintain a healthy diet and lifestyle!
Nettle: Powerful diuretic; helps to alleviate short- and long-term urinary problems; antioxidant; anti-inflammatory; lowers blood pressure, helps to balance blood sugar; protects liver from toxins, heavy metals and inflammation; assists in flushing out excess salt and water, which can help reduce blood pressure.
Dandelion leaves : Antioxidant; nutritive; source of minerals (including iron, calcium, magnesium and potassium); supports healthy intestinal flora; anti-inflammatory; supports blood sugar control; reduces LDL cholesterol levels; reduces blood pressure; protects liver tissue from toxins; supports weight loss and maintenance; improves digestive function; boosts immune function.
Blueberry : Antioxidant; anti-inflammatory; lowers blood sugar levels, rich in nutrients
Sweet Orange : Boosts fat-burning; antioxidant, supports immune function; regulates blood glucose; anti-inflammatory.
Rosehip : Antioxidant; supports weight management; source of minerals and trace elements; fights signs of ageing; boosts immune function; anti-inflammatory; helps protect against heart disease, cancer, and type 2 diabetes.
Violets :  Antioxidant; anti-inflammatory; diuretic; assists with relaxation and reduces stress, hepatoprotective and vasculoprotective.
Rosemary : Antioxidant; may harbour anti-tumour properties; reduces blood sugar levels; improves digestive function; supports weight loss.
---
Our Detox Evening tea is proudly senna-free