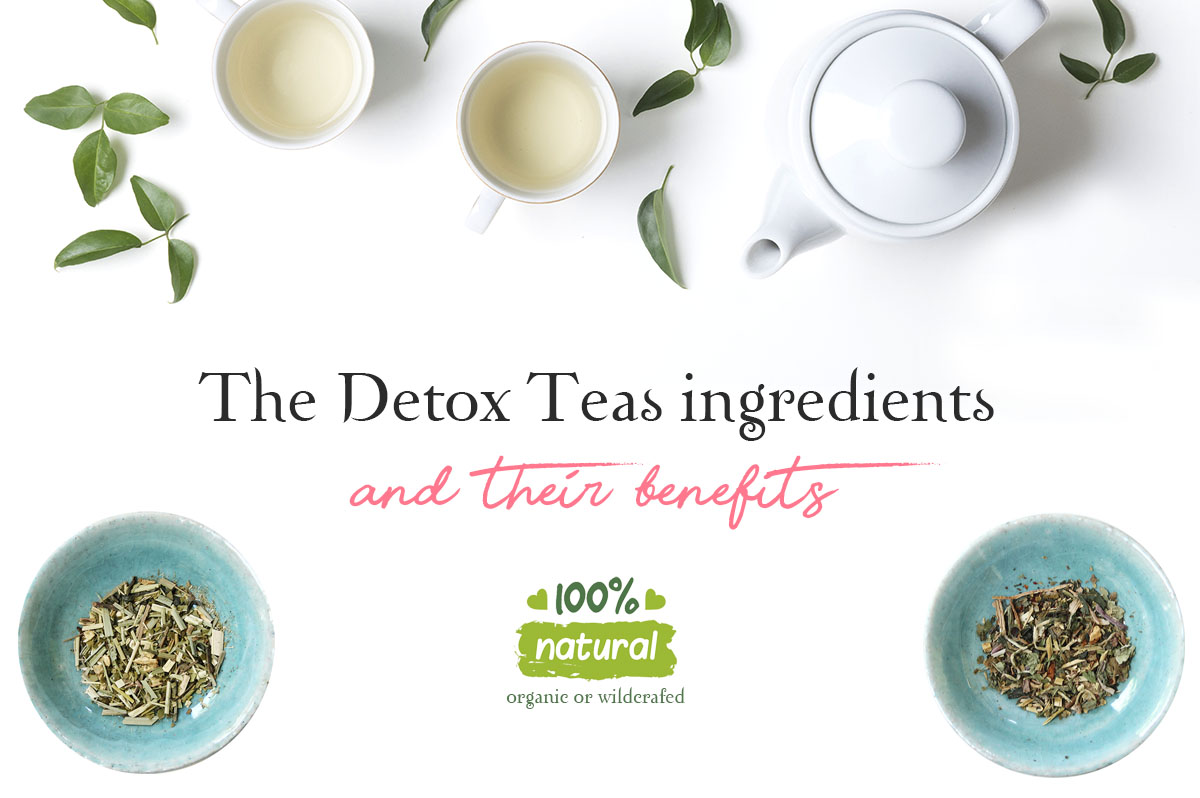 The Potion Tree selects the best teas and herbs to create its active teas, they are 100% organic or wild crafted.
Our Detox teas are Senna free

DETOX 
Purity Morning
purifying, energizing, antioxidant, draining
A healthful combination of Yerba Mate, Green Tea, Lemongrass, Ginger and real Lemon to boost metabolism and fat burning. Together they offer a delicious tasting and toning drink! You will quickly be hooked on its purifying taste in the morning. We recommend to drink Morning Detox as soon as you wake up, before any meal, to quickly eliminate waste from the night, and take full advantage of the benefits of the tea.

Green tea: fat burner, diuretic, antioxidant, energizing
Yerba Mate: powerful antioxidant, fights fatigue and overweight, helps digestion, anti-depressant
Lemongrass: anti-bacterial, anti-cellulite, anti-stress, helps lower blood sugar levels, anti-bloating
Ginger: accelerates metabolism, anti-inflammatory, energizing, vitamin C, antioxidant
Lemon: rich in vitamin C, powerful antioxidant, alkalizes the body, purifies the liver

Purity Evening DETOX
purifying, soothing, cleansing, flushing
This unique blend of 7 plants and fruits is designed to be drunk after 4pm until bed. It will actively support the work of the liver, kidneys and skin, and also blood sugar regulation. The results are : no more sugar craving, bloating reduced, skin cleared…  a precious help to maintain a healthy diet and your resolutions.
Blueberry : invigorating, antioxidant, vitamins A, B, C and C2, magnesium, manganese, zinc
Sweet Orange : fat burner, regulates blood glucose, anti cholesterol, fights bad cholesterol, anti anxiolytic
Nettle: diuretic, acts against water retention and cellulite
Violet : cleanse the blood of toxins, purify the skin, rich in vitamins E
Dandelion : drain the body and fight against water retention, regulates blood glucose
Rosehip : antioxidant, minerals and trace elements, skin purity, strengthening immune defenses
Rosemary : diuretic, anti-aging, boosts immunity, antibacterial, soothes stomach, stimulates blood flow, anti-inflammatory