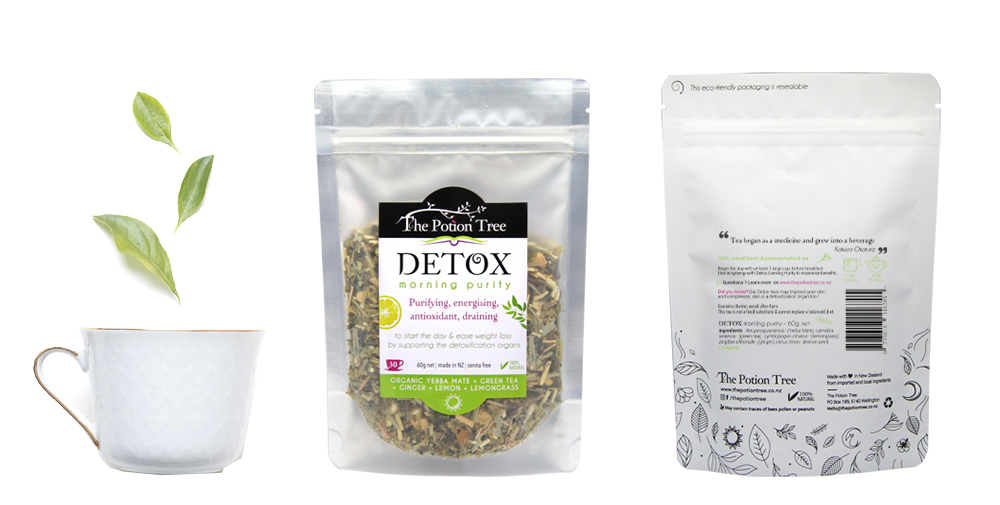 Our Tea packaging
For our tea blends, we use stand-up pouches.
Their multiple laminated layers keep the tea safe from odours, moisture, bacteria…
They guarantee that the product will be kept fresh. They are also easy to store.
We wish to make sustainability and ethics part of our business. Stand-up pouches require 12% less structural elements than most other packaging bags. 
Lightweight flexible packaging  requires less fuel during the transportation process than heavy glass bottles or metal cans, helping to reduce the carbon footprint .
 Also, their format allows us to ship your teas in A5 mailbags, which explains our low shipping costs!
Don't let our pouches end up in the Sea, in Nature, or in landfill
Although the materials used for each layer are theoretically recyclable, our pouches should not be put in your kerbside recycling bags.
They must be recycled, along with all your other soft-plastics in a soft-plastic bin available in many stores (New World Warehouse etc).
Thanks to the Packaging Forum's Soft Plastic Recycling Scheme, 76% of New Zealanders can find soft-plastic recycling within 20 minutes of their home.