Bathing is not just a moment of relaxation. For centuries, many doctors have been interested in the healing properties of immersing the body in hot or cold water. And whatever the option chosen, it necessarily brings us its share of benefits.
The Detox Bath was created to make you feel purified inside as well as outside, and rid of negative thoughts. It is human to feel tired, ill, after a difficult and stressful day. Bathing, like a ritual, allows you to relax your muscles, to let go psychologically, but also to clear the airways and pores. The purpose is to feel pure, light, ready to face the next day.
While our Detox Teas support your kidneys, your liver, and your intestines in eliminating a modern overly rich food (by the way, it also results in more beautiful skin), the Detox Bath acts on our lungs and our skin. A nice support program for our 5 excretory organs.
So, what exactly happens in a Detox Bath?

1 : The pores open, the sinuses clear, oxygenation begins: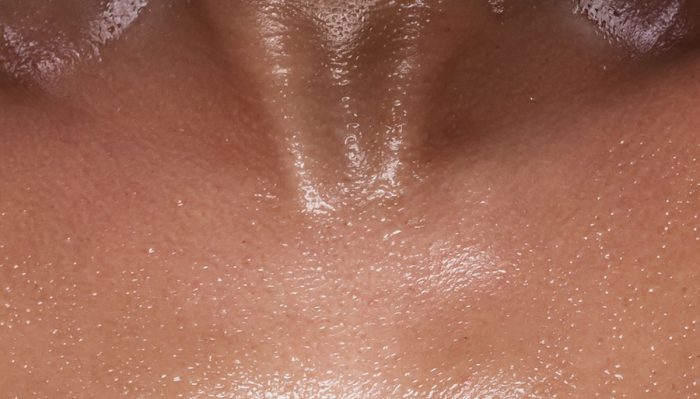 This is the first effect of a bath: the benefits of steam! When the water is hot, all the pores in your body expand, allowing them to be thoroughly cleaned. In addition, your heart beats quickly, your oxygen supply increases and the water vapour cleanses your sinuses and lungs at the same time, helping the mucus to circulate. A few minutes after your immersion in water, you are ready to receive the benefits of the Detox Bath.
2: The Detox Bath salts infuse the skin: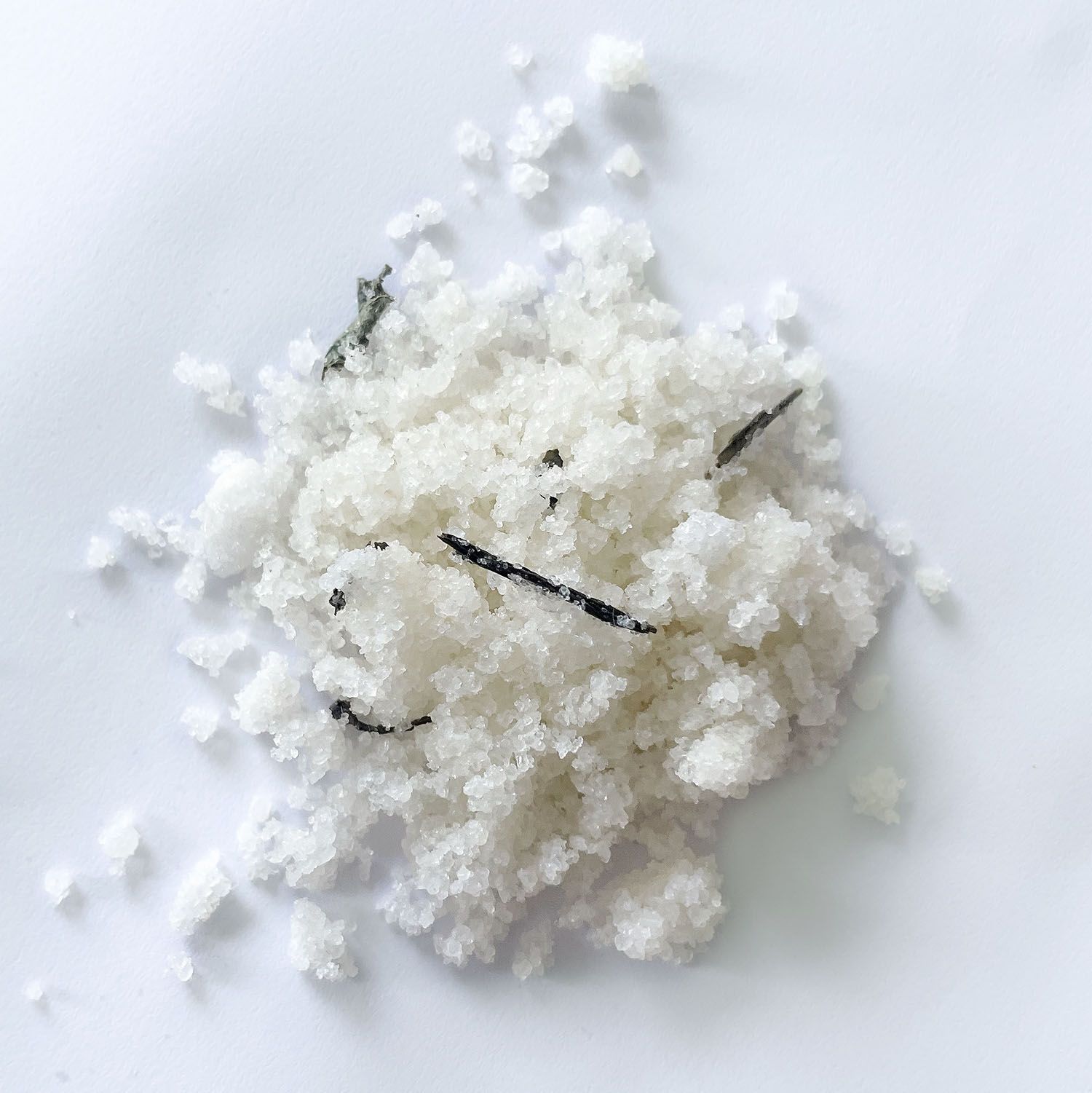 Salt crystals have always been known for their benefits on the skin and well-being. We have chosen the best salts for the Detox Bath: the famous Dead Sea salts, and Epsom salts.
Also read :
Dead Sea salt comes from the most salty water in the world. It is used in cosmetics because it contains more than 20 mineral salts in very high concentrations, particularly a large amount of magnesium, potassium and calcium.
Epsom salts give you a dose of magnesium that relaxes the muscles and will be absorbed by your body. It is also beneficial in the detoxification of heavy metals and to relieve eczema. A study found that after a week of baths containing Epsom salts, participants had absorbed more magnesium, a mineral often found to be deficient in most people. Magnesium is known and prescribed by doctors to help depressive states.
Your worries are left at the door, your negative thoughts melt in the water, you focus on yourself.
3 : Aromatherapy: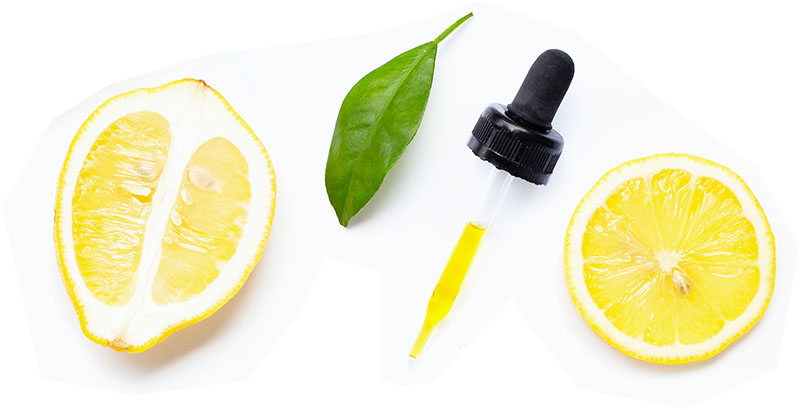 The relaxing properties of bath salts are enhanced when combined with essential oils. The synergy of 3 especially picked essential oils will finish covering you with benefits and deep relaxation. Composed of fat-soluble molecules, they will deeply penetrate the body.
The essential oils of Detox Bath have been chosen for their medicinal properties. Juniper essential oil supports a deep detoxification of the body and enhance the benefits of sweating.
Rosemary essential oil works to clear and purify the airways, it also eases stress, and increases circulation. Coupled with the benefits of steam, it's a wonderful gift for your sinuses, bronchi, and lungs.
Discreetly, the lemon essential oil brings a fruity, fresh and invigorating note to the bath. It has been proven that, thanks to its invigorating scent, the diffusion and olfaction of lemon essence helps in cases of apathy, depression or gloom.
4 : Deep hydration and nourishment for a SO soft skin
After 20 minutes in your Detox Bath, your body has benefited from all its benefits. You've left your worries at the door, you've refocused on yourself, you're purified by water, nature, and your desire to feel good. Your pores are cleansed, your immunity is
boosted
. The physical and moral fatigue has disappeared. It's time to get out of the bath, relaxed, and there you realize that your skin is incredibly soft. We didn't tell you yet: all this time,
coconut oil, avocado oil, argan oil and vitamin E
, all organic, were absorbed in your epidermis, nourishing it deeply, and retaining all the hydration provided by the bath
.
You feel light and soft, refreshed and ready for tomorrow.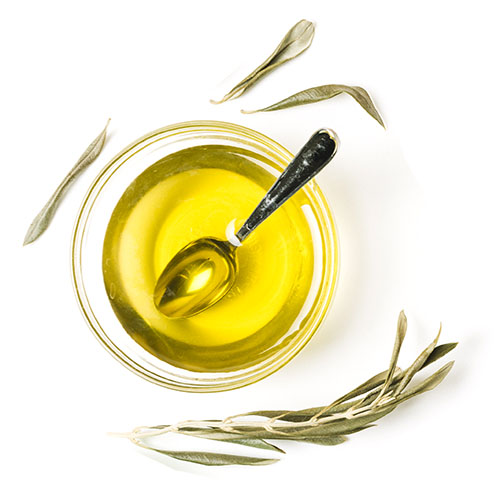 Our advices
: It is important and interesting to hydrate yourself during the bath by drinking a hot drink (why not a cup of
Detox Evening
or
Sleeping Tea
?), to accentuate sweating and the elimination of toxins. After your bath, you'll want to drink fresh water and go to the toilet! This is normal, do not deprive yourself! The essential oils contained in our Detox Bath are not recommended for pregnant women and people with epilepsy. If you have any doubts, or have a fragile condition, speak to your GP before using our product.
Related Products :