Hemp oil is rich in essential nutrients and fatty acids. Dark green in colour, hemp seed oil has a characteristic odour reminiscent of freshly-cut grass. The taste has pleasant notes of grass and hazelnut.
Hemp is one of the first plants domesticated during the Neolithic period. Originating in Asia and India, hemp is now found all over the world. Today is used in many industries: food, construction, textiles, and cosmetic
The composition of hemp oil
Hemp oil is extracted from the seed of the plant. The oil is largely made up of unsaturated fatty acids (9-14% omega-9), along with saturated fatty acids (8-10% stearic and palmic acids). It also contains a large proportion of polyunsaturated fatty acids: 17-20% omega-3 fatty acids and 55-60% omega-6 fatty acids. This makes hemp oil one of the richest vegetable sources of omega 3.
IT also contains the valuable nutrients vitamins A, E, B1, B2 and B6. It even harbors essential amino acids (derived from proteins) as well as gamma-tocopherols, beta-caryophyllene and beta-sitosterol.
Hemp oil can be used on the hair and skin. A wonderful massage oil, it helps to nourish hair cells and skin tissues.
Hemp oil on the hair
When it comes to nourishing hair, hemp oil is the perfect solution. This light and non-greasy oil immediately penetrates the hair and scalp. Rich in proteins and essential fatty acids, this incredible oil hydrates the hair shaft and provides essential nutrients. It helps to restore damaged hair and make it easy to manage again.
Hemp vegetable oil is also good for very fine hair, providing volume and shine. Simply apply directly to the lengths. Massaging a few drops into your scalp can also help to activate the hair fibre. Hemp oil on the hair is a wonderful treat!
A miracle oil for the face
You should know that hemp oil has incredible benefits for the skin, especially the face. Its antioxidant properties make it an excellent anti-wrinkle treatment. It penetrates the skin deeply, combating the ageing effects of free radicals. It also firms the skin and helps to regain its natural radiance. It can be used in massage or as a mask to prevent skin ageing and the appearance of wrinkles.
Hemp oil nourishes and hydrates the skin, which makes it a wonderful solution for dry or sensitive skin. It is non-greasy and simple to apply. It's also believed to reduce redness and bring important nutrients to the epidermis.
Hemp oil for skin problems
The lipid profile of hemp oil has fascinated researchers for decades, particularly in regards to its potential for treating skin problems such as eczema. A preliminary study conducted in 2005 has shown very promising results in people who suffer from this problem. Further research should tell us more about the effectiveness of this oil in this area.
In fact, hemp oil is effective in treating a huge variety of skin issues. It can help reduce acne, skin inflammation, and even psoriasis. This vegetable oil is a real ally for sensitive and problem skin. It also harbours important anti-inflammatory powers which are highly beneficial in reducing topical inflammation.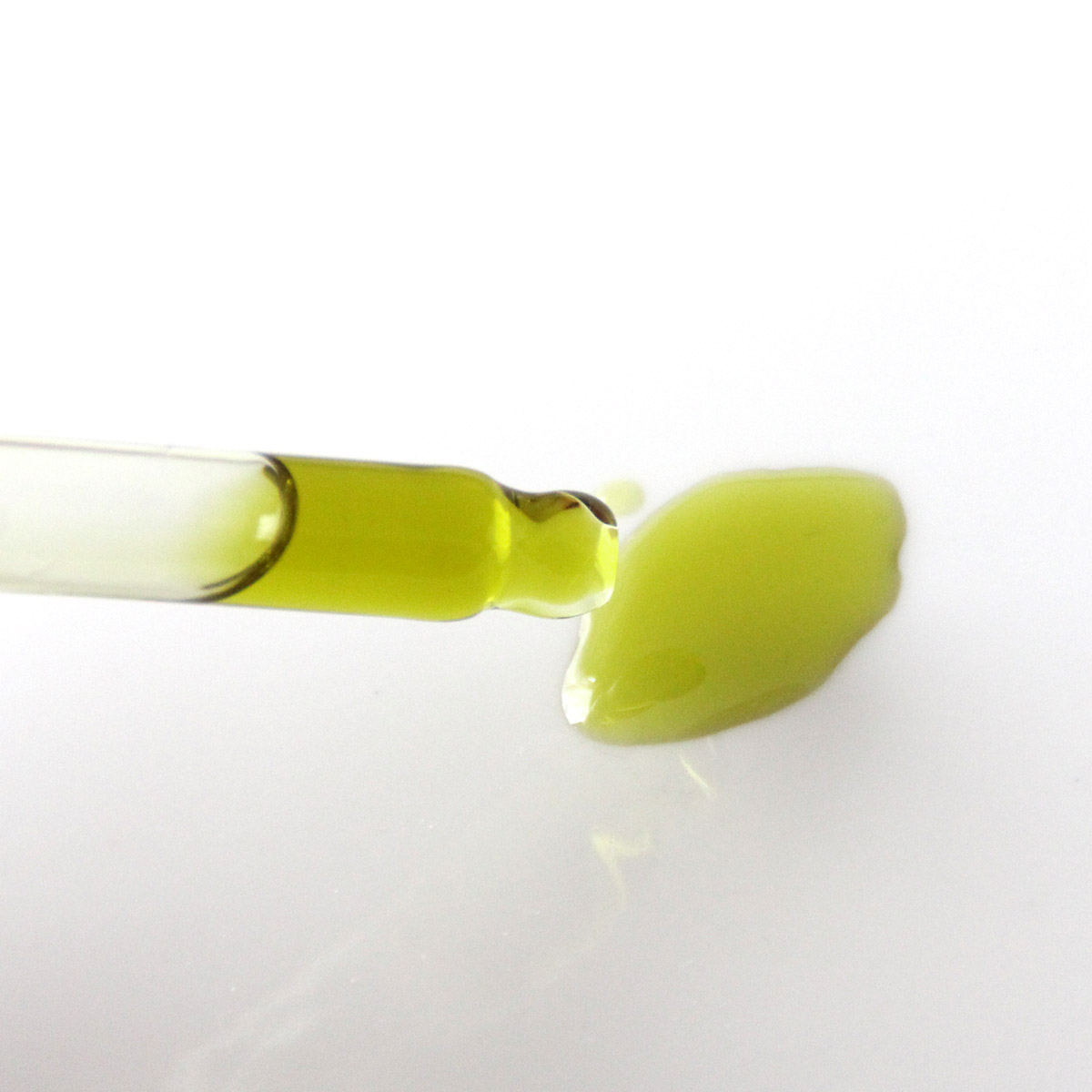 The Potion Tree's hemp oil
At The Potion Tree, you will find our organic hemp oil is 100% virgin, cold-extracted and free from any chemical treatment. It is produced from the seeds of the plant, which has been organically grown with respect to the environment. This extraction process helps to retain the oil's natural benefits for the hair, skin, and body.
Related products :