Hello, tea enthusiasts!
Today, it's Laura, the founder of the Potion Tree, writing to you.
I've been contemplating for a while about reaching out to you through occasional letters, but my introverted nature has kept me in the shadows. However, after 6 years of dedicated work, I find myself filled with gratitude and a deep connection to our wonderful customers. Today, I finally gather the courage to break the silence and reach out. (I must confess, though, that I have a profound love for writing.)
Also, it was easy to start today because I am really thrilled to personally introduce our latest addition to our tea range: the Organic Lemon Verbena Tea. This special herb holds a special place in my heart, as it was my absolute favourite in the garden of the French country house I left 6 years ago.
The bright-green colour of the lemon verbena leaves is the epitome of joy for me. Its vibrant hue never fails to uplift my spirits.
And oh, the scent! It is truly remarkable, whether the leaves are fresh or dried. The deep and emotional aroma of lemon verbena has made it a cherished ingredient in many renowned French perfumes, including "Herba Fresca" from Guerlain's Aquas Allegoria collection.
(I secretly believe every tea lover would adore this perfume, by the way).
For me, the scent of lemon verbena evokes memories of blissful Sundays in the country house, it takes me back to those serene moments in the garden, ffar from Paris where I felt suffocated, and where I would bask in solitude, surrounded by vibrant plants.
From cutting the leaves to washing and drying them, each step revealed an epiphany of captivating aromas. And during winter evenings, when the leaves are rehydrated in hot water, they release a subtle perfume that instantly transports me back to moments of pure well-being.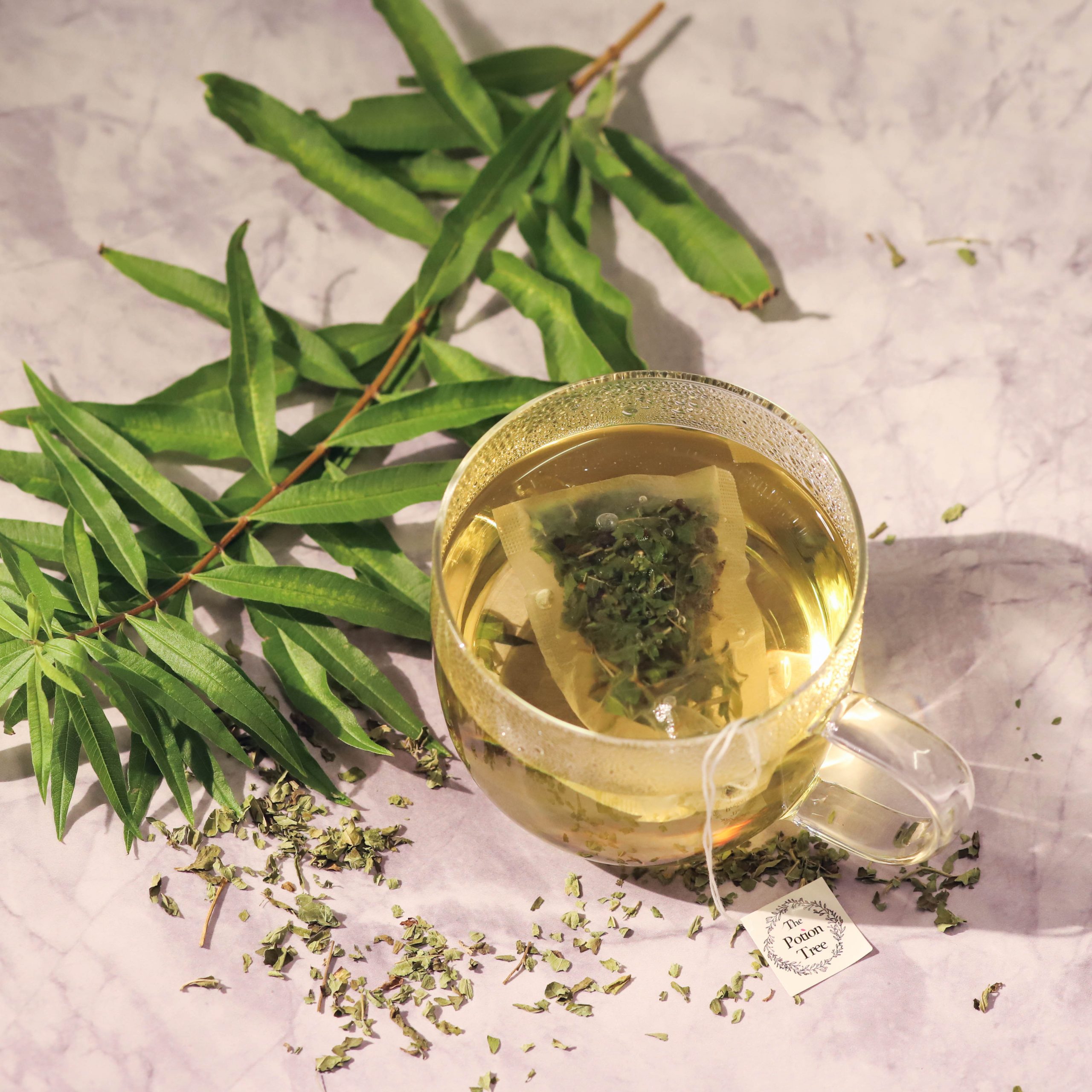 Not only does lemon verbena hold sentimental value, but it also boasts great benefits : it contains natural compounds known for their sedative properties, making it the perfect herbal tea to unwind with after a long day.
Our Organic Lemon Verbena Tea flourishes and thrives in the warm embrace of the Italian sun, absorbing all the goodness nature has to offer. Grown organically, it is deeply aromatic, capturing the essence of lemon verbena in every sip.
I am delighted to share this exquisite tea with you.
Thank you for being a part of our tea-loving community. Cheers to delightful teas and cherished memories!
Warmest regards,
Laura
PS : on the product page you'll find, as usual, the related scientific references