A Detox Express can be useful for everyone. Who doesn't know remorse and uneasiness after a festive dinner where everything was TOO good and where we allowed ourselves to overeat? Or these difficult mornings of hangover?
At The Potion Tree, we believe that excess is part of life and its pleasures, and that to live without it is not to live.
Of course, they must remain occasional to preserve our health. Good news, our Detox teas are a great help to limit the damage of large meals or hangovers, on a short term period.
Indeed, their ingredients and the hydration generated will help the body (in particular the liver) to eliminate faster the alcohol, or the overload of fats and sugar.
Here how to use our Detox Teas as a Detox Express
24H to feel better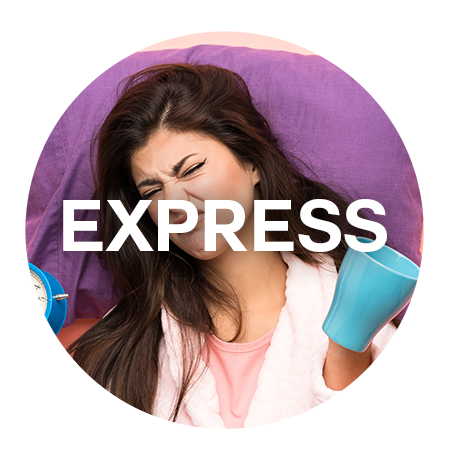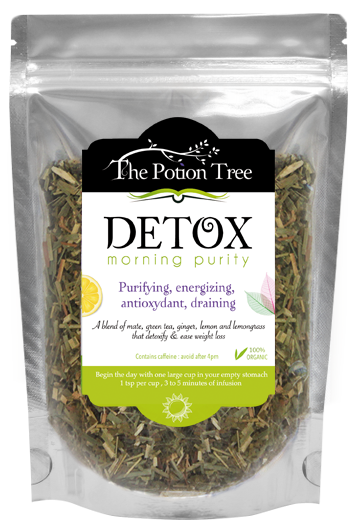 DETOX Express : Morning Purity

This Detox Morning Purity Tea is designed to eliminate toxins from the night and kick-start your metabolism, before breakfast.

To help limit damage due to excess or to help with a hangover, use it the day after your excess.

Prepare 0,5L to 1L of Detox Morning Purity Tea :

1 tbsp for 1 teapot, 7-9 minutes

Drink it immediately before having your breakfast. The hot water will hydrate you and help with eliminating accumulated toxins. Also, it will kick-start your metabolism. Green tea and yerba mate will boost your digestion, the lemon will help your liver (which hardly handles excess) to purify.

Learn more about our detox tea ingredients Learn more : what is a detox and how can it help to lose weight faster ?

 

DETOX Express : Morning Evening

This theine-free Detox Evening Purity Tea is designed to be drunk all day long. Its ingredients are powerful and will flush your body.

Prepare 1.5L of Detox Evening Purity Tea, hot or warm, and drink there all day long until evening.

Infuse 1 tbsp in 1 large cup for 15 minutes, then put it in a glass bottle or large teapot, and fill it until it's full.

The Detox Evening Purity blend will support your liver and kidneys during the day. You will often go to the bathroom to eliminate toxins. The intense hydration coupled with purifying herbs will allow you to recover quickly.

The result: fatigue and the feeling of bloating will disappear. Your skin will remain clear and will not be tarnished by the consumption of fat or alcohol the day before.

> Please don't use hot tea in plastic bottle. Learn about the correlation between hot plastic and breast cancer 
 

And what else could help ?

FOOD : There are foods that soothe your body and others that pollute it. Think of your poor liver, kidneys and guts !

For this recovery day, favor foods that will boost the detox effect, and good fats, and of course, avoid the worst food for your body.

This synergy of efforts for your detoxification organs will make you feel so much better !

For maximum effect, fill this "recovery day" with vegetables, good fat, fruits, proteins, and complex carbohydrates (whole grain bread, brown rice…)
BATH : The elimination of toxins is also done through the pores of the skin, so a bath is a very good idea after a huge meal or to treat a hangover.
We have created the Detox Aromatic Bath salts, in order to help with good sweat sessions and delightful relaxation.These bath salts help to eliminate even more toxins through the skin, while offering fabulous nurturing and deep care.
Sometimes, after an excess, you feel … dirty!  We assure you that a body scrub helps you feel fresh, clean, neat, to start again on healthy bases.
It's a good time to scrub your body and deeply purify the pores with Brown Sugar Nourishing Scrub, to release them of the dead cells and thus, help the skin to renew itself.

You have additional questions ? Consult our FAQ !
---
Our Detox teas helped so much people to feel better. Discover their reviews on our Facebook page :

 

Related products :