A Detox Tea Cure helps you on the path to good health – naturally.
You will sometimes see some detox tea cure called "28 days" or "14 days", which are presented as cures, with exactly the dose for 1 cup in the morning and 1 cup in the evening. Obviously, you will have no effect with 2 cups of tea a day.
Real, lasting change takes at least 3 weeks of commitment. That's how long your body needs to adjust to a healthier routine and start to show results. When it comes to weight loss, the first 3 weeks are the most important!
 Learn more about our detox tea ingredients
 Learn more : what is a detox and how can it help to lose weight faster ?
If your body and mind are feeling the effects of toxin overload, it might be time to give your detoxification organs a helping hand… and perhaps lose some weight too. 
How to use our Detox Teas as a "cure"
21 days to feel better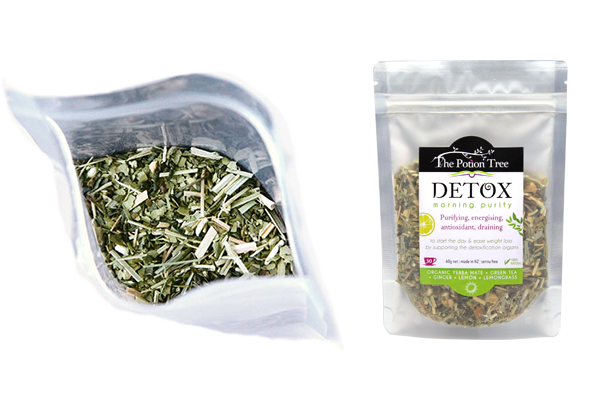 DETOX Morning Purity

One Detox Morning Purity pack is the equivalent of 30 large cups.

This tea is designed to eliminate toxins processed by your body during the night and kick-start your metabolism before breakfast.

Drink at least one cup on an empty stomach every morning. The ideal would be to take the time to prepare and enjoy a teapot, as a morning ritual.

 1 tsp per large cup, for 3-5 minutes

2 tsp per teapot, for 5-7 minutes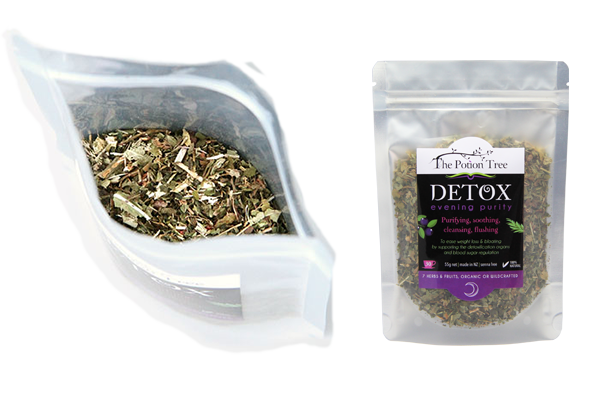 DETOX Evening Purity

One Detox Evening Purity pack is the equivalent of 30 teapots.

It's completely caffeine-free, so you can drink it from 4 pm until bedtime.

The amount of tea produced will depend on how long it is infused, rather than the quantity of herbs. Detox Evening Purity can be brewed for long periods without becoming bitter and can produce large quantities of tea.

Only a small amount of tea is required to prepare teapots and bottles for drinking throughout the day. 

  For optimal hydration and detoxification, we recommend drinking Detox Evening Purity from morning to evening.

It's the ultimate beauty secret (and the key to youthful skin and faster weight loss!) 

You can modify your brews according to your own needs, but here are some basic tips:

 1 tsp per large cup  for 6-7 minutes
2 tsp per teapot for 10-12 minutes
1 tbsp per 1,5L bottle during 1 night in cold water

While we don't recommend adding sugar to your Detox Teas, a teaspoon of honey is fine as this is detox-friendly.
What to eat during a Detox Tea cure
Our Detox Tea cure is NOT a diet. The detox will not work properly if you put extra stress on your body by dieting!
Your Detox cure should be accompanied by a natural, healthy eating plan. There are foods that nourish your body and foods that pollute it. Some foods will even prevent your body from working properly, which can lead to weight gain, breakouts, difficulty sleeping, and other health issues. 
Spare a thought for your poor liver, kidneys and digestive system! They can only do their job when you treat them well. 
Eating the right foods during your cure will make a big difference to your results. Nourish yourself with foods that support your detoxification organs. Learn the difference between good and bad fats, and of course, avoid the worst foods for your body.
The right foods will optimise your body's ability to detoxify and you'll notice results much more quickly. You'll also be glad you listened to your body.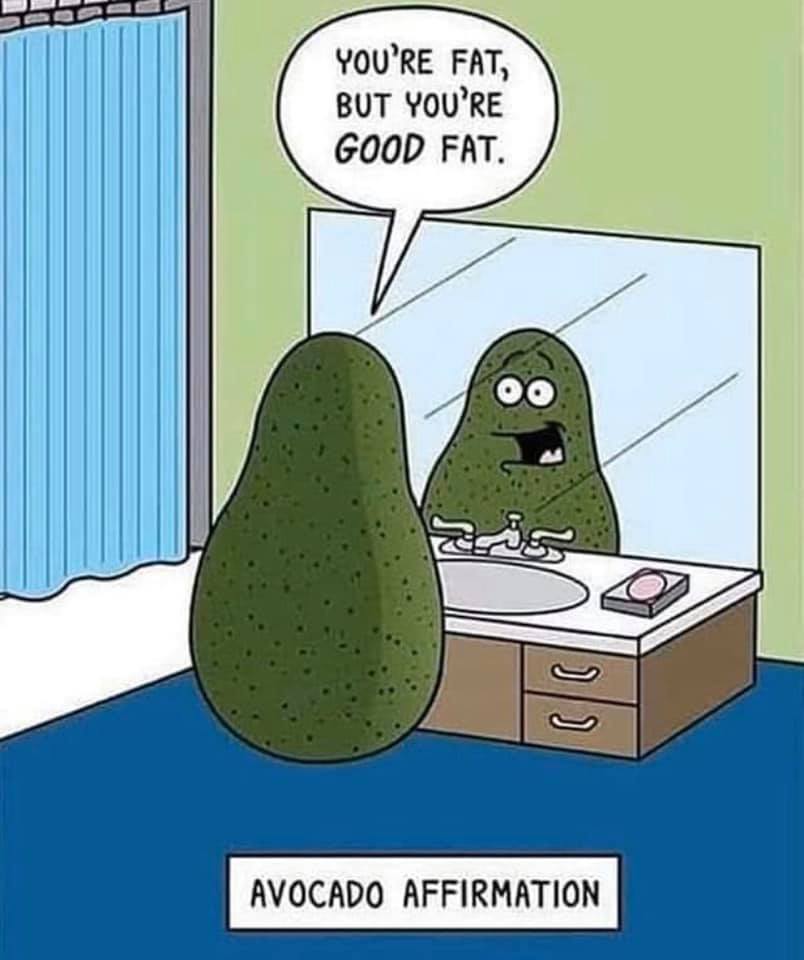 The results are worth it !
Some of our customers learn what's best for their own bodies and follow their own agenda. 
Our Detox Teas are gentle and effective. They contain no laxative plants and can be drunk every day.
During your detox, you will notice that you need to go to the bathroom more often. This means the tea is working and those toxins are being flushed out! 
As your body and mind are freed from old waste, they will both begin to wake up.  You'll notice that you feel brighter and more energised, and your motivation levels will soar!
So, why not give yourself the extra care you deserve?  
Did you know that everything you eat or drink is reflected in your complexion?
Toxins are also eliminated through the pores of the skin. The fewer toxins in your body, the clearer and more radiant your complexion will be. 
The Potion Tree's Detox Bath salts are designed to promote healthy sweating and support whole-body detoxification. This special blend of herbs and salts helps to increase the elimination of toxins through the skin while caring for your body.

Still have questions about our Detox ? 
Check our FAQ  🙂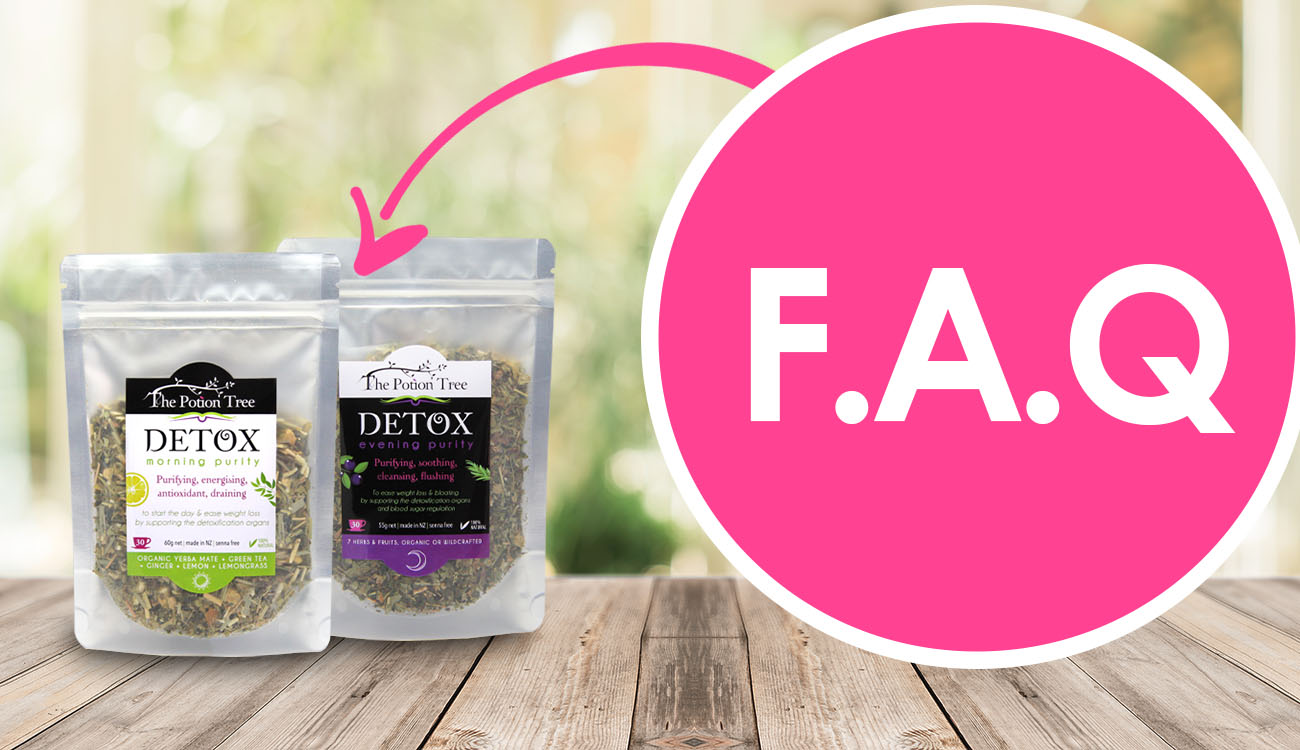 Please don't use hot tea in a plastic bottle. Learn about the correlation between hot plastic and breast cancer
---
Our Detox teas help thousands people feel fantastic. See what they're saying on our Facebook page :

Our Detox range, 100% natural & made in NZ :